Taurus Tracker Scope Mount
Scope Mount Weaver Picatinny Style
Now in
WEIG-A-TINNY

®


FOR USE ON RIMFIRE CALIBER REVOLVERS ONLY
Fits .22 LR and .17 HMR caliber Taurus Tracker Revolvers Only

Taurus Tracker .22 LR and .17 HMR Scope Mount
WEIG-A-TINNY

®

style

Now a rock solid mount that does not depend only on the Trackers vent rib for security. We have designed the ultimate no drill and tap mount for the Tracker vent rib style .22 LR and 17 HMR revolvers. This mount requires removing the rear sight and uses the rear sight notch as a recoil lug. It is as solid as our drill and tap model. Extra large recoil lug prevents scope mount movement.
Accepts all Weaver and Picatinny style rings and accessories.
4-1/2" long, available in silver anodized finish, weighs 1.3 ounces.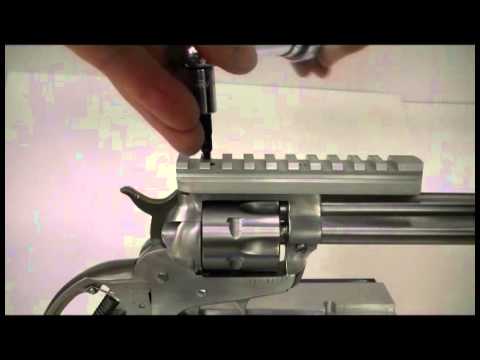 Installation Video
Accessories
Allen Wrench Set

1/16, 5/64, 3/32, 7/64, 1/8
Covers all Weigand Scope Mounts and Rings
$5.00
Add To Cart
Taurus Tracker other than scope mount